Let's revive this thing, eh?
22 tags
Best Albums of 2012: 10-1
10. Joywave - Koda Vista 9. Ben Kweller - Go Fly a Kite 8. Passion Pit - Gossamer 7. The Tallest Man on Earth - There's No Leaving Now 6. fun. - Some Nights 5. Japandroids - Celebration Rock 4. The Early November - In Currents 3. Sigur Rós - Valtari 2. John K. Samson - Provincial 1. The Chariot - One Wing
20 tags
Best Albums of 2012: 20-11
20. The Shins - Port of Morrow 19. Regina Spektor - What We Saw from the Cheap Seats 18. The Lumineers - The Lumineers 17. Stepdad - Wildlife Pop 16. Say Anything - Anarchy, My Dear 15. Good Old War - Come Back as Rain 14. Oberhofer - Time Capsules II 13. Vacationer - Gone 12. Every Time I Die - Ex Lives 11. Everyone Everywhere - Everyone Everywhere
23 tags
Best Albums of 2012: 30-21
30. Miike Snow - Happy to You 29. Netherfriends - Middle America 28. Two Door Cinema Club - Beacon 27. The Daredevil Christopher Wright - The Nature of Things 26. Miniature Tigers - Mia Pharoah 25. Jack White - Blunderbuss 24. Bahamas - Barchords 23. Reptar - Body Faucet 22. P.O.S. - We Don't Even Live Here 21. Of Monsters and Men - My Head is an Animal
22 tags
Best Albums of 2012: 40-31
40: The Asteroid's Galaxy Tour - Out of Frequency 39: Foxy Shazam - The Church of Rock and Roll 38: Toro Y Moi - June 2009 37: Perfume Genius - Put Your Back N 2 It 36: First Aid Kit - The Lion's Roar 35: Shovels and Rope - O' Be Joyful 34: Lazerbeak - Lavabangers 33: Tame Impala - Lonerism 32: Titus Andronicus - Local Business 31: Kishi Bashi - 151a
22 tags
Best Albums of 2012: 50-41
50. Lambchop - Mr. M 49. Sea Wolf - Old World Romance 48. The Big Pink - Future This 47. M. Ward - A Wasteland Companion 46. Death Grips - The Money Store 45. Brother Ali - The Bite Marked Heart 44. Pond - Beard, Wives, Denim 43. Yellow Ostrich - Strange Land 42. Now, Now - Threads 41. Swans - The Seer
2 tags
Best Albums of 2012 Coming This Week
My list is more or less finalized (or as finalized as it will get), and I'm itching to share it, so I've decided to go ahead and push it out this week. This year's list will be my to 50 albums.  I'll push out 10 a day, every day this week at noon.  Because I think I'm some sort of big shot that can do things like that. Even though I've been working on this...
14 tags
EP of the Year
I can think of very few EPs that I listened to this year, so I'm just going to go ahead and declare the Person L / Weatherbox Split the champion.  I don't anticipate anything topping it. Also rans: S. Carey - Hoyas Kate Nash - Death Proof But I am a little disappointed in myself for not being on top of the EPs this year.  Anyone have any suggestions?
12 tags
Best Albums of 2011 Revisited
In preparation for my 2012 list, and after a year of thought, I've revised my Best Albums of 2011 List.  For posterity, here's the original list.  I'm only going to republish a new top 10.  Long story short—pop punk. 10: The Dear Hunter—The Color Spectrum 9: Astronautalis—This is Our Science 8: Bon Iver—Bon Iver 7: Manchester...
5 tags
"O' Be Joyful" by Shovels &...
6 tags
"Local Business" by Titus Andronicus ...
5 tags
"Threads" by Now, Now I feel as if...
One Month Left for Best of 2012
As the year draws to a close, I am honing in my "Best Music of 2012" list. Unfortunately this involves making some hard choices. I only regret that I cannot possibly listen to EVERYTHING enough to give it a fair chance. But I shall do my best!
In which Felix Salmon and John Carney solve the...
John Carney: Am I the only person in the world who likes the debt celing?
John Carney: I can't find anyone else defending it.
Felix Salmon: Oh, stop being all #slatepitchey
John Carney: I'm serious. I think the debt ceiling is actually a necessary thing. Getting rid of it would be terrible.
John Carney: But I do think we'll get rid of it
Felix Salmon: OK, let me spell this out for you
Felix Salmon: Every time we hit the debt ceiling, there's a low but non-zero chance that we will default
Felix Salmon: We hit the debt ceiling quite often
Felix Salmon: Therefore, statistically speaking, eventually we're bound to default. Sooner or later.
Felix Salmon: For no good reason
Felix Salmon: This is sheer idiocy
John Carney: One: we're not bound to default since the United States won't exist forever. So the time span isn't infinite.
John Carney: But, seriously, having the debt authorized by Congress is important because that makes it Our Debt and not Obama's Debt.
John Carney: Bonds issued in defiance of a congressional majority would provoke a crisis.
Felix Salmon: The US is the only republic in the world that has a debt ceiling. All the others seem to cope just fine without the legislature signing off on every bond issue.
John Carney: So, here's the thing, you can't get around Congressional authority on this entirely because its in the constitution. So you're stuck with giving congress a say. The question before us is whether the president should have the power to raise it even if a congressional majority rejects the rise.
John Carney: That's what Geithner has proposed. In which case, we could very easily have the Treasury issuing bonds that have been rejected by a congressional majority.
John Carney: That has never happened before in US history. It's not something that I'm aware has happened, in fact, in any developed country.
Felix Salmon: Look, the easy thing to do here is to just have Congress pass a $100 quadrillion debt ceiling.
John Carney: Sure. That sounds like a better idea, actually, than attempting to move the debt ceiling into the White House.
Felix Salmon: Yay! Thesis, antithesis, synthesis! We solve the world through IM!
John Carney: Don't we always?
7 tags
"Wildlife Pop" by Stepdad For...
5 tags
"One Wing" by The Chariot It's...
4 tags
It probably goes without saying, but this humble writer endorses President Obama for a second term. There are many reasons why I support him.  His tax plan is fairer, and will both do more to encourage short term growth and keep long term debt in check.  An Obama administration is more likely to see progress in addressing climate change.  An Obama administration is also more likely to tackle...
4 tags
Watch
It's so cool when really nice people make really great music, and then get really famous doing it.
3 tags
4 tags
"We Don't Even Live Here" by...
3 tags
7 tags
22, What to Do?
Tonight, while filling out application materials to get my Ph.D in Political Science from Indiana University—with the application half filled out, and a letter to a former professor written but not sent—after months—no, years!—of deciding that this is what I'm going to do, it occurred to me that it isn't what I want to do. A brief history for you: I've...
5 tags
"The Money Store" by Death Grips ...
6 tags
"151a" by Kishi Bashi A great and...
5 tags
"Lonerism" by Tame Impala I alluded...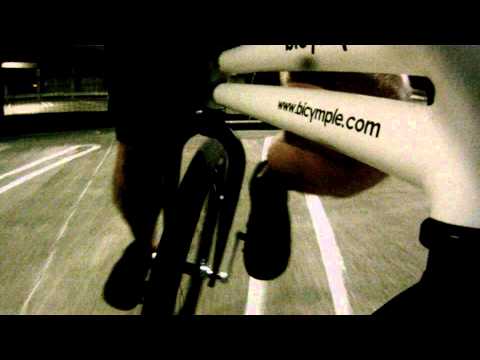 5 tags
"The Seer" by Swans I was born in...
5 tags
"Tempest" by Bob Dylan Bob Dylan is...
6 tags
"Beacon" by Two Door Cinema Club They...
5 tags
"Mirage Rock" by Band of Horses I...
I just spent 3 hours writing an incredibly long post on the Romney video leak, which included a detailed explanation of the tax code in question, the theory behind it, the empirical realities of tax demographics, Republican dogma, social justice, and the politics of the whole shebang.  It included a video, numerous quotes, a half a dozen links, and like 10 charts and graphs. Then, with a few...
4 tags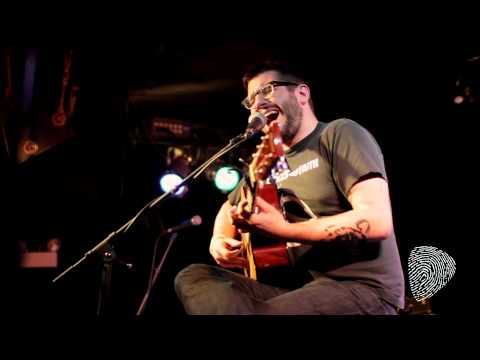 5 tags
1 tag
7 tags
The President vs. VH1
barackobama: vh1: meredifsteppy: i cant tell whether vh1 or barackobama is my favorite blog and it is distressing me Does the president ever reblog Darren Criss gifs?  We think not. POTUS: Needs more Darren GIFs! Hey, Darren: Should everybody register to vote and bug their friends to register to vote?  Your move, VH1.
"Whenever I return home at night, I pause as I walk up the drive to contemplate..."